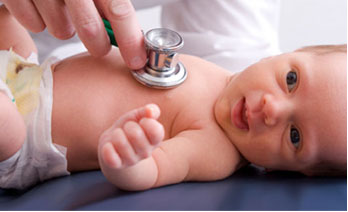 "What is the most beautiful thing in the world ? The look in mothers eyes, As she calms the baby, As it cries, As she looks at him while he crawls , Her sheer fear when he falls , Her heart wrenching agony when he is in pain , These talented docs will make it vain, They know the cure, They know the tricks , shout out loud for paediatrics."
Welcome to the Department of Paediatrics at Christuraj Hospital. Department is focused on providing comprehensive and specialized care for children.  The team comprise of Paediatrician and well equipped nursing staff . The paediatric department is supported by services like nursing, physiotherapy, audiology, radiology and laboratory.
Facilities :
24 hr emergency services with NICU and PICU care.
Out-patient consultation with in-patient care .
Immunisation .
Faculty :
Dr.Tarun Luke Simon MBBS DCH( Pediatrician )



Days:Monday - Saturday

Time:10 am to 1pm, 4.30pm - 6 pm